Alternative Flooring
Alternative Flooring is the carpet, runner and rug manufacturer that's got everyone talking over recent years and once you take a look at their creative collections, you'll soon see why. Award winning quality carpets don't come much more exciting than this with deep rich tones, funky feeling textures and stunning designs that will turn heads.
Alternative carpets, rugs and runners are all made from sustainably and ethically sourced materials as well as completely natural and renewable where possible. Alternative Flooring also use materials that originate from every part of the globe including grasses from the Oriental east, Mexican sisal and Indian jute. All of their products really are as eye catching as they look in pictures, but to really appreciate them. Why not take a look In-Store at the full range of our Alternative Flooring Collection.
Carpets, rugs and runners may sound like the traditional choice when it comes to flooring, but Alternative Flooring has turned these age-old options for your floors into something entirely new and innovative. Stunning designs, unexpected textures and rich tones come together to give you something that little bit different.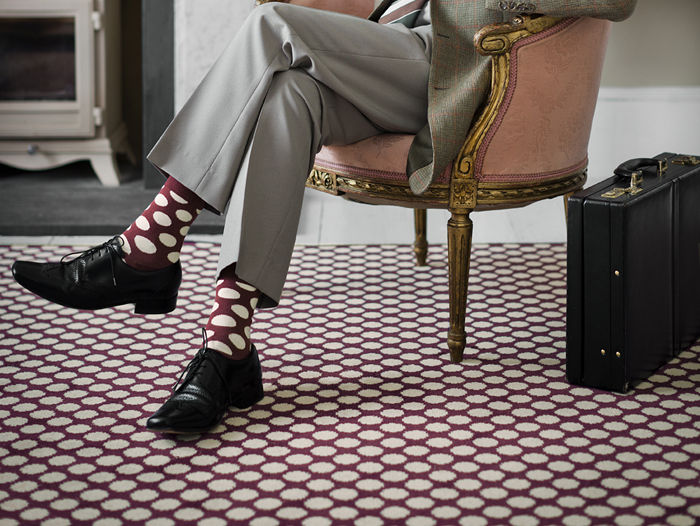 Unusual materials
While British born and based, Alternative Flooring scours the globe for inspiration and materials, using seagrasses from the coastal regions of China and Vietnam, Mexican sisal and Indian coir and jute.
Ethical sources
All materials for Alternative Flooring carpets, rugs and runners come from sustainable and ethical sources. Wherever possible they are also entirely natural and renewable.
Kooky designs
The eye-catching carpets and runners produced by Alternative Flooring uplift any room, bringing it to life by injecting colour and adding style through innovative design.
British made
All carpets and runners in the Alternative Flooring Quirky range, stocked at Jim's Carpets, are designed and made in Britain. They include fun creations by select British interior designers and feature geometric, polka dot, honeycomb and even zebra print patterns.
Handwoven and undyed
Alternative Flooring offers wool carpets that are kinder to the environment as they are not dyed. This does not limit your choices as you can select from a range of beige, sandy, brown and earthy tones. Some carpets in this collection are handwoven onto cotton base layer for a carpet that is as individual as its owner.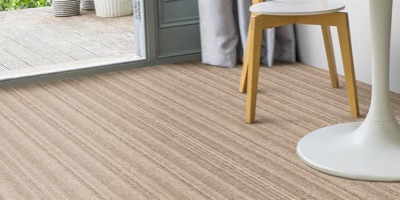 Eco Undyed
The Eco Undyed Collection provides environmentally friendly, undyed eco wool carpets. This collection offers a large variety of products to choose from, combining colours such as light beige and sand tones to darker brown and earth like hues. The Eco Undyed Collection also presents a selection of hand woven carpets that have been woven using undyed wool onto a base of cotton, providing softness and comfort. The beauty of hand woven carpets is the fact they are all unique and each has their own irregularities which means no one else can have the same carpet that's in your home.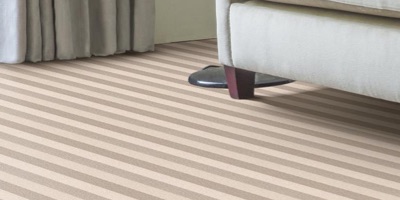 Fine Lines
The Fine Lines Collection from Alternative Flooring primarily uses stripe designs ranging from bold larger designs to thin and more discreet ones. With colours from deep navy tones to lighter, sand and shades of beige the Fine Lines Collection offers designs that can fit into many existing interior designs as well as providing distinctive line pattern. The wool used in this range offers warm and comfortable properties as well as durability and naturally flame retardant. Ideal for high traffic areas or busy households that need a carpet to last and look good at the same time.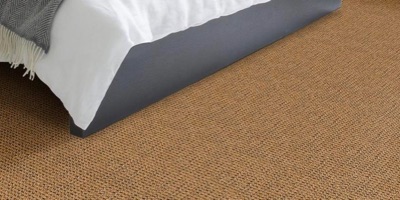 Naturals
The Naturals Collection from Alternative Flooring uses seagrass, sisal, coir and jute fibres which provide strength and durability, ideal for areas which need to withstand high traffic. With a huge collection of products that contain a range of tones, predominantly beige and browns. Although that doesn't mean that this collection is at all boring as it includes many different designs and patterns which contain herringbone, basket weave and bubble weave patterns that work well with the materials provided.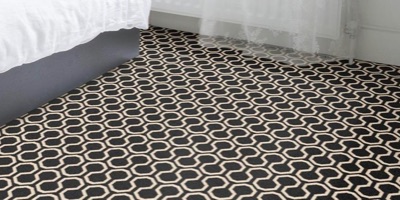 Quirky B
The Quirky B Collection is what Alternative Flooring is known for; Bold, unique and stand alone designs that are eye catching and can change how a room looks completely. With a range of designs that include geometric, polka dot, honeycomb and even a zebra print patterns the Quirky B collection is ideal for anyone who wishes to create an innovative unique space. Some of the products within this range include designs that have been created by interior designers who specialise in creating amazing designs and can be seen within this Collection.
Rock 'n' Roll
The Rock 'n' Roll Collection can provide bold and defining stripes which this collection uses in all of its products. The products in this collection use an array of colours that range from combinations of green, yellow and white tones, as well as mixes of orange, green and lighter blues in other designs. The Rock 'n' Roll collection is just one of many collections from alternative flooring that use bold colours combined with eye catching designs.
Wool
The Wool Collection from Alternative Flooring provides luxurious designs as well as the soft comforting feel of real wool. The natural insulating material can keep a room warm as well as offering easy to clean and natural bounce back properties. With a selection of soft tones that can make a room feel homely and welcome the Wool Collection is ideal for anyone who is looking for a carpet that offers durability, warmth and beautiful colours.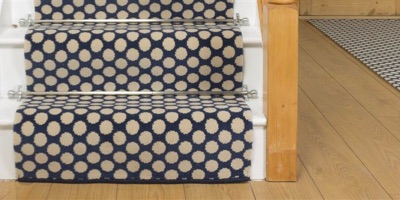 Quirky Dotty
The Quirky Dotty Collection of Runners from Alternative flooring combines easy on the eye colours with the same dotted pattern that is seen in every runner within this collection. Unlike many of Alternative Floorings products, the Quirky Dotty Collection takes a step back by using a more neutral design compared to the other collections that they offer. The Dotty pattern used can match many interior designs if the right colour is used to contrast the dots.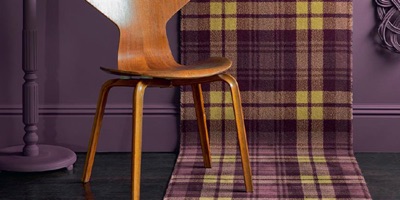 Quirky Fling
The Quirky Fling Collection of Runners from Alternative Flooring is a smaller collection offering only five colour variations but that doesn't mean it lacks in style. Using a tartan design that combines lighter shades on a darker background for a unique and distinctive finish. The Quirky Fling Collection provides a more classic and traditional style with the vintage look of the tartan design. Although this doesn't mean it can be used within modern and contemporary living spaces.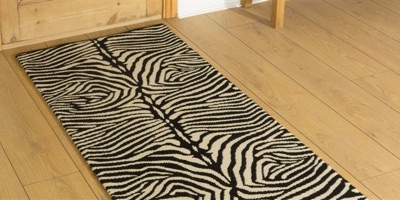 Quirky Skinny
For a truly unique and eye catching design why not consider the Quirky Skinny Collection of Runners from Alternative Flooring. With this design being so bold it can be used as a centre piece to brighten up your space at home. Only providing two colour variations with this collection, which includes Black and Natural tones the animal print used is far from being dull or boring.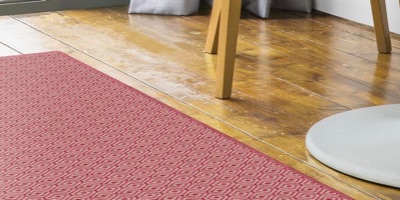 Quirky Tess
The Quirky Tess Runners Collection from Alternative Flooring provides an array of colours to match its unique design that runs through the out runner. The colours used can be matched to fit into many existing interior designs as the lighter tone of the pattern contrasts the darker shade that it sits on. Available in many sizes and tones as well as providing durability and warmth ideal for areas that occur high traffic on a daily basis, such as stairs and hallways.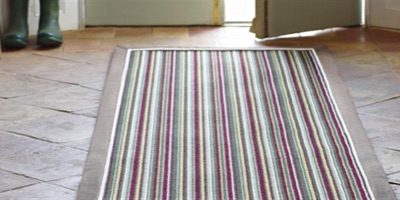 Rock 'n' Roll
The Rock 'n' Roll Collection of Runners uses the bold and defining stripes that are found within the Rock 'n' Roll carpet collection. The colours used within this selection use combination of bright tones as well as more pastel like colours such as reds, blues, oranges and browns. So, if you're looking for a runner that will stand out and be the first thing your guests see when they step inside your home. Why not take a look at this selection of eye catching runners.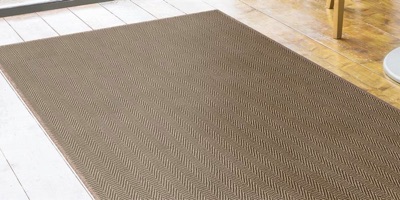 Sisal Herringbone
Sisal Herringbone Runners from Alternative Flooring provides durability as well as hard wearing properties that are ideal for areas that need a bit of protection. Sisal Herringbone comes in a variety of colours that range from darker tones to lighter ones such as sandy and beige hues. This Collection is ideal for staircases and hallways as the strong weaves can withstand high traffic and protect the floor underneath.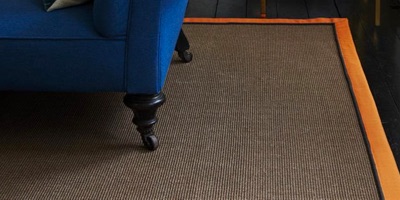 Sisal Super Bouclé
The Sisal Super Bouclé Runners Collection provides a range of neutral colours that can fit into many existing interior designs. This Collection of runners also presents very durable properties that are ideal for busy household and high traffic areas as it can withstand many knocks and bumps. Available in a range of sizes why not take a look at the Sisal Super Bouclé for hard wearing, long lasting runners.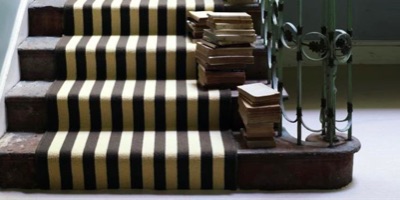 Wool Blocstripe
The Wool Blocstripe Collection of runners uses the same designs as the Wool Blocstripe carpets collection as well as providing the same properties and materials used in the carpets. The wool used can present warmth and durability meaning it can be used in areas that need to withstand a lot of traffic and offer warmth at the same time. The tones in this design vary from ligher designs to deeper shades that match well with many interior designs.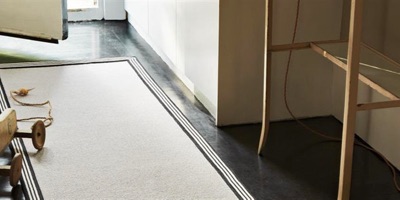 Wool Cord
With beautiful colours to choose from as well as warm and durable materials, the Wool Cord Collection of Runners from Alternative Flooring can fit into many interior designs. Whether it's modern or traditional spaces, these runners are great for homes that need the durability as well as offering welcoming colours to match.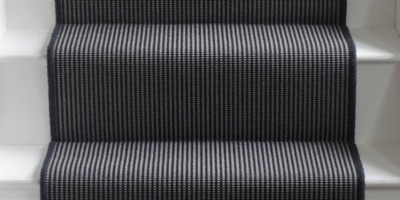 Wool Iconic Stripe
The Wool Iconic Stripe uses a stripe design that flows throughout the whole design of this runner. Combining a range of deeper colours with a lighter stripe, it can provide a welcoming feel to many spaces in the home. Ideal for busy households that need a long lasting and durable runner as well as one that looks good at the same time.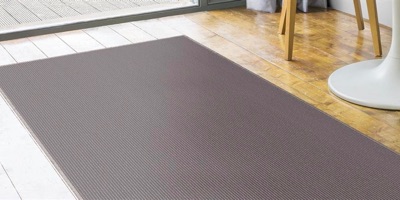 Wool Pinstripe
The Wool Pinstripe Collection of Runners from Alternative Flooring is ideal for anyone looking for a runner that is durable, soft to touch and comes in a variety of colours. The wool used in this collection provides long lasting properties, as well as a range of tones to choose from that, is combined with a stunning pinstripe design.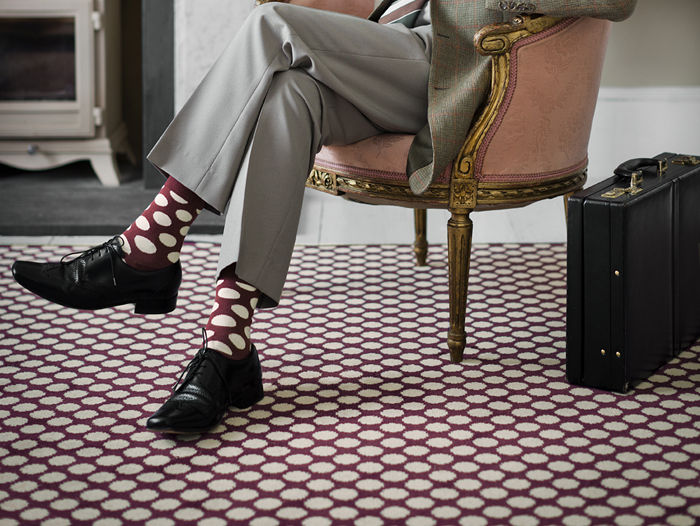 Sought after
Alternative Flooring have made quite the name for themselves in the 20 years since they launched their business, with the likes of textile artist Margo Selby, interior designers Ashley Hicks and Ben Pentreath and luxury retailer Liberty Fabrics all collaborating with them.
From texture-rich wool carpets for indulgent comfort underfoot to the weaved patterns of coir, jute, sisal and seagrass carpets for high traffic areas, Alternative Flooring takes the idea of traditional carpet and turns it on its head.
Learn more about their incredible collection and see what suits your style
Visit us in store or get in touch today
Get in touch