iSense
iSense® by Sensualite redefines carpet as we've always known it. It's a completely innovative new yarn, made from polyamide that's so soft to the touch you can hardly believe it's been created for floor coverings. These collections of broadloom carpets are strong and durable, while beautiful to the eyes, feet and hands.
iSense® carpets are simply a treat for the senses, and perfect for your most relaxing of rooms in the home. The texture seems to exude tenderness, and the subtle and gentle colour palette will add class and sophistication to your space.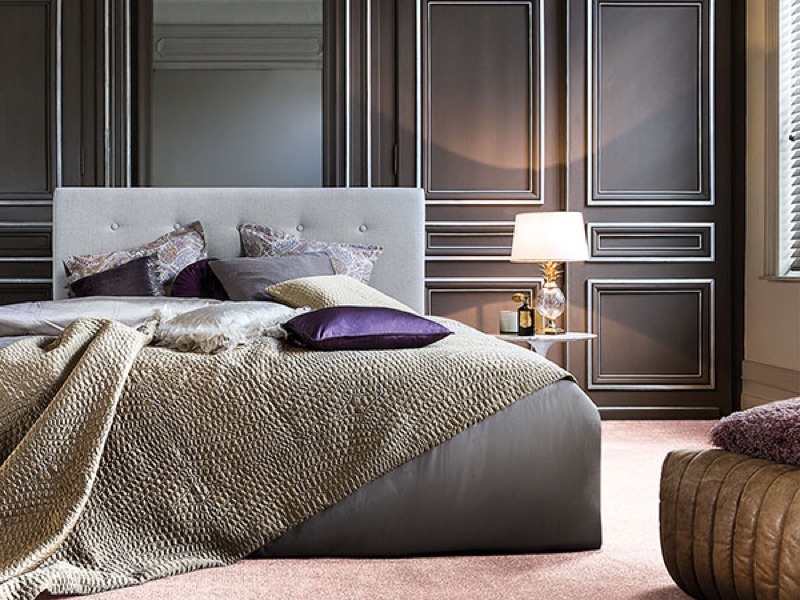 Adoration
Adoration from the Sensuality Collection by Associated Weavers. Instead of using the traditional carpet materials such as wool and polypropylene, the high-performance polyamide yarn used in this collection will ensure that those tufts stay tough for years and with great bounce-back too. The soft, smooth finish of Adoration is another great benefit and 14 sophisticated colours ensure that it will work well in bedrooms, living rooms as well as in modern and traditional interior designs. It also works well with underfloor heating and has a 220-year warranty for your complete peace of mind.
l'amour
l'amour really is love in carpet form, just like its name it will bring you comfort, joy and relaxation for many years. Part of Associated Weaver's Sensuality range, the velvety texture and sublime softness of the l'amour Collection will look charming and be welcoming in any home. The collection comes in twelve carefully chosen colours and the longer than average tufts provide a distinctive and gorgeous, textural finish. Made from 100% polyamide it will retain its great looks for longer than many other types of carpet. It has a TOG rating of 1.4 and comes with an impressive 20-year warranty too.
Seduction
Seduction is a fantastic collection of irresistible carpets brought to you by Associated Weavers as part of their iSense range. iSense is a very high performance polyamide fibre, which is beautiful to the touch and offers even better appearance retention than the other man-made favourite of polypropylene. Available in a wide range of stunning shades this super-soft Saxony carpet has a total thickness of 13.5mm and an 11mm pile. Not only is it tactile and comfy but it's strong and robust enough to cope with extensive domestic use no matter where you decide to lay it.
Serenity
Associated Weavers have gone one step beyond with the Serenity Collection, which is the highest quality carpet in the Sensuality range. Made from their awesome iSense polyamide fibre with a pile weight of 74oz per square yard, it offers an unparalleled experience of lush softness and true relaxation. Once you've chosen your colour and your carpet has been installed, lie back and enjoy the experience, while wondering just how they've managed to create something so opulent, while still ensuring that it will give you the practical performance you need.
Splendour
If you're looking for a carpet with a luxurious, satin-feel finish then why not take a look at the Splendour Collection. Another impressive product from the iSense range, this long-lasting carpet has been constructed from the super-reliable and super-soft polyamide yarn, giving you years of tactile, visual and practical pleasure. Available in 14 colourways this Frisé carpet is slightly more tightly twisted than the Seduction Collection, and its longer tuft means that it's truly a joy to walk on. Suitable for underfloor heating installations, it also comes with a 20 year warranty.
To view our full range of iSense Carpets
Visit us in store or call us today for the best price.
Get in touch