Balterio
Balterio laminate flooring is simply stunning with colours and tones spanning from ultra-fresh and lighter tones for a bright and breezy interior, through to warm browns and traditional chocolate colours to add an extra touch of class and all the way to deep, dark contemporary accents.
The embossed wood effect has the texture of a real, natural grain and other finishes include a shiny patina achieved by printing chrome on the surface of the planks. It feels and looks like real wood, but is easier on the pocket for the more budget-conscious as well as providing the properties of real wood without any of the practical drawbacks.
If you're looking to upgrade your flooring, you'll want to choose a brand of flooring you can trust. Balterio Laminate Flooring has been in the flooring business for over 50 years and is one of the world leaders when it comes to flooring solutions. When you choose Balterio, you are choosing quality, but that doesn't mean you have to compromise on style. There is a wide range of styles to choose from, including You wood-effect, stone effect and all sorts of colours, featuring everything from white limestone to a rich, tobacco-coloured stone.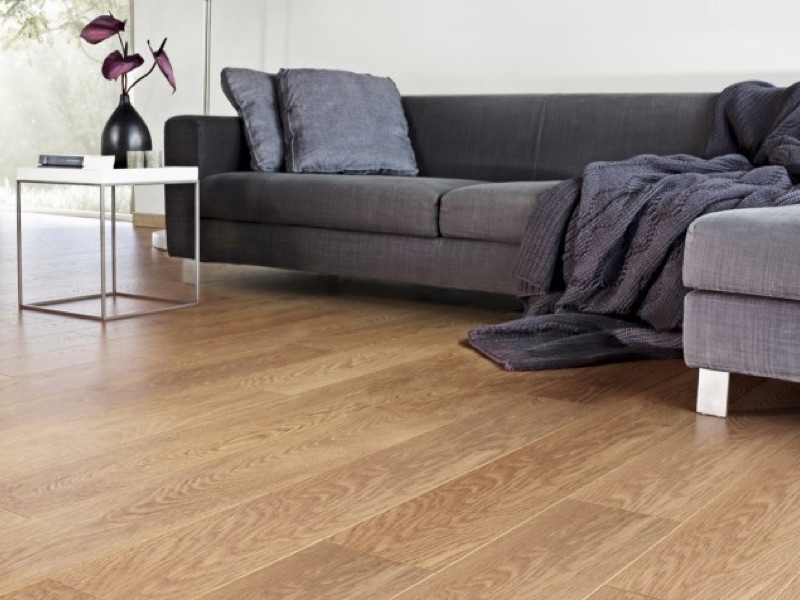 Versatile
As well as offering some of the most exciting options in laminate flooring today, Balterio is a practical choice which is extremely versatile. You can add a sophisticated modern touch to any home with the stone effect laminate, or if you prefer a more traditionally styled home with rustic appeal, then the wood-effect is ideal. If you suffer with allergies, it's much more hygienic than carpets and if you like the feeling of underfloor heating, Balterio is compatible.
Ease of use
Balterio flooring comes with a click express installation so you can install these laminate floors with a click in any bedroom, living room, kitchen, or commercial space. The flooring is scratch and stain resistant and once they are down, cleaning and maintaining them is a breeze. A quick brush and a mop and you're done. Say hello to shiny floors every day of the year.
Years of pleasure
Buying new flooring is an investment and as Balterio comes with a 25 year heavy domestic and 12 year general commercial use warranty, it's a cost-effective way to make your property look attractive and elegant for the long term.
Range of choice
At Jim's Carpets, we stock three collections of Balterio flooring: Traditional Elegant, Tradition Sculpture and Tradition Quattro. Each one of these beautiful collections feels and looks like real wood but on a more affordable budget.
If you want to transform your home or workplace
Give us a ring on 0113 275 2599 and we will be happy to help.
Get in touch