Quick-step Livyn
Whether you're looking for Luxury Vinyl Flooring with a plank or tile finish effect, Quick-Step products offer quality and beautiful aesthetics. Livyn vinyl is one of the easiest flooring designs to install, utilising the company's incredible Uniclic Multifit system and it can even be laid over your existing flooring.
Luxury Vinyl Flooring from Quick-Step is perfect for bathrooms and kitchens due to its completely waterproof finish and because all products are treated with both stain and scratch guarding. You can feel confident in its ability to retain its beauty for years to come.
Quick-Step Livyn
Vinyl is no longer that bargain basement option of thin rolls with outdated designs. Luxury vinyl transformed the industry and today Quick-Step Livyn luxury vinyl offers you flooring that looks like wood, tiles, slate or stone but with quick and easy installation, minimal upkeep and incredible durability. In fact, all Quick-Step Livyn flooring comes with a 20-year warranty.
This is in addition to the stain and scratch-resistant upper layers of Quick-Step Livyn flooring, which makes them ideal for the kitchen, hallway or other high traffic areas. They are also 100% waterproof. Perfect for the bathroom but great for any room where there is potential for spills, be it water from the sink or wine from your glass. As for the feel underfoot, luxury vinyl flooring is designed to be both soft and warm. Acoustics are also factored into the design, so unwanted sounds of footfall won't be a problem.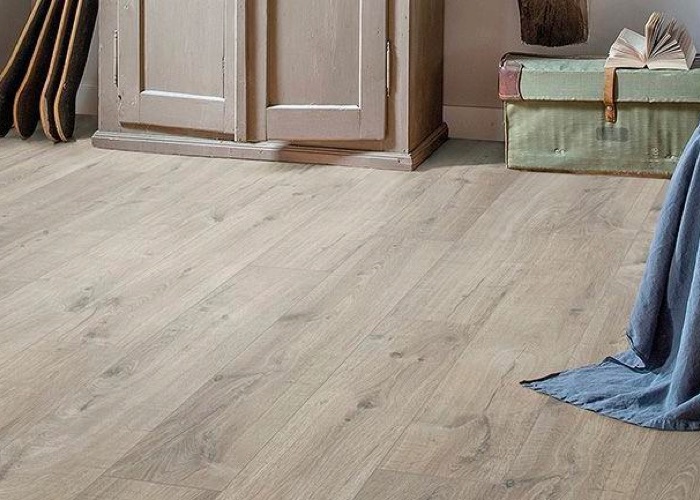 Click, lock and you're done
If you want to lay your own floors, you'll have an easy time of it with Quick-Step's Uniclic Multifit system. A patented tongue and groove system means all you need to do is slot each plank in place. Once you hear the click, you know you're done. No glue is needed and you can even fit your Livyn flooring over your existing floors.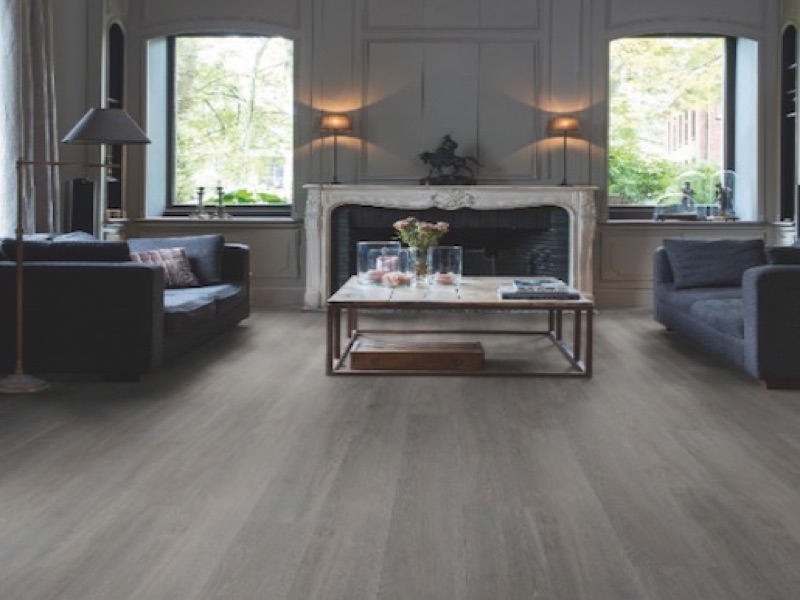 Living well with Livyn
Whether you live in a busy household with kids and pets, or simply want to keep things simple when it comes to cleaning your floors, but not at the expense of aesthetics, luxury vinyl is the ideal solution.
At Jim's Carpets, we offer a range of styles, including stone effects, such as grey slate and cream travertine, and wood effects such as natural oak and vintage chestnut.
With Quick-Step Livyn, it is not a case of style over substance, as they've also made installation as easy as it gets with their Uniclic Multifit system.
Got any questions about our Quick-Step flooring?
We offer a full range of Quick-Step Livyn flooring, including Ambient Click, Ambient Click Plus, Balance Click and Balance Click Plus. Get in touch with our flooring experts at Jim's Carpets.
Get in touch