Kahrs
At Jims Carpets we stock an extensive range of Kährs Flooring and can provide fitting if required.
Kährs has been crafting wooden products since 1857 and is one of the leading and longest established providers of wood flooring in the world. Based in Sweden, the company was awarded a patent for multi-layered engineered hardwood flooring 1941, and they've been innovating incredible flooring products ever since.
When you choose Kährs wooden flooring, you can be sure of premium quality and some of the most environmentally-friendly sourced products on the market today. With glue-free and gap-free flooring across their various collections, you can choose from an impressive range of colours, wood textures and finishes, enhancing your interiors with a level of class and sophistication rarely found in the modern market.
There are so many reasons to choose wood flooring. It is durable, with an average life span of at least 50 years, it's easy to maintain, resistant to wear and importantly, it's aesthetically pleasing. When you step into any room with wood flooring, the natural look creates a warm, welcoming atmosphere. Unlike other types of flooring which see different trends coming in and out of fashion, the quality and style of wood flooring will stand the test of time. So which wood flooring should you go for?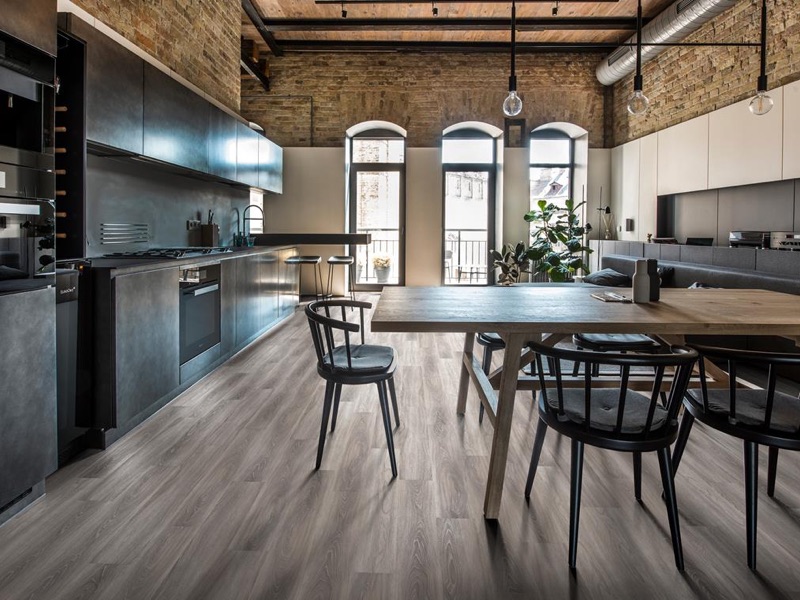 At Jims Carpets we stock an extensive range of Kährs Flooring and can provide fitting if required.
Kahrs is the oldest manufacturer of wood flooring worldwide, becoming established in 1857 in Nybro Sweden – an area known for its outstanding natural beauty. It began as a family business and the knowledge gained from each generation has been passed down from year to year.
Innovation
One thing that Kahrs are renowned for is being leaders in innovation. They were the first company to construct a multi-layered engineered floor and they also invented the glue-less Woodloc® locking joint. This technology was seen as revolutionary at the time as it resulted in faster laying with perfect results. Kahrs are industry leaders when it comes to developing new ideas to improve their flooring. They continually work to make floors stronger, better looking and easier to install.
Good for the environment
At their manufacturing plant in Nybro, Sweden, every part of the raw wood material is used to ensure that nothing goes to waste. Products such as bark, sawdust and wood chips which may otherwise be discarded, are sent onto a local energy supplier and over 6000 homes are able to benefit from the warmth this recycled wood generates.
Range of uses
Kahrs floors are suitable for commercial, residential and activity uses. The exceptional quality of the flooring means that is has been used in homes, offices, shops, hotels, concert halls, theatres and sports arenas all around the world. Whether you are looking for Nordic tones, warmer European tones or rich, earthy American tones, there are a whole host of styles, tones and finishes you can choose from so you can be sure to find something to suit your needs.