Quick Step Laminate
Quick Step laminate flooring has been turning heads for over two decades, with its fantastic textures that bring nature into right into your living room. This laminate flooring comes in a variety of colours and wood designs, and also an array of plank sizes to make it easier to install.
In fact, on the subject of installation, many customers choose Quick Step because of their exclusive system that makes even the tightest of crannies and corners a breeze to fit, along with their highly effective scratch protection. Finally, with anything up to 25 years on your warranty, you can install with confidence and enjoy these gorgeous products year after year.
Quick-Step are the market leaders when it comes to laminate flooring. They have been around for over 25 years and are at the forefront of innovation when it comes to high quality laminate floors. Quick-Step laminate is fitted using a simple click fitting system called Uniclic. It's easy to use, scratch resistant and the flooring is available in a huge range of styles, colours and sizes.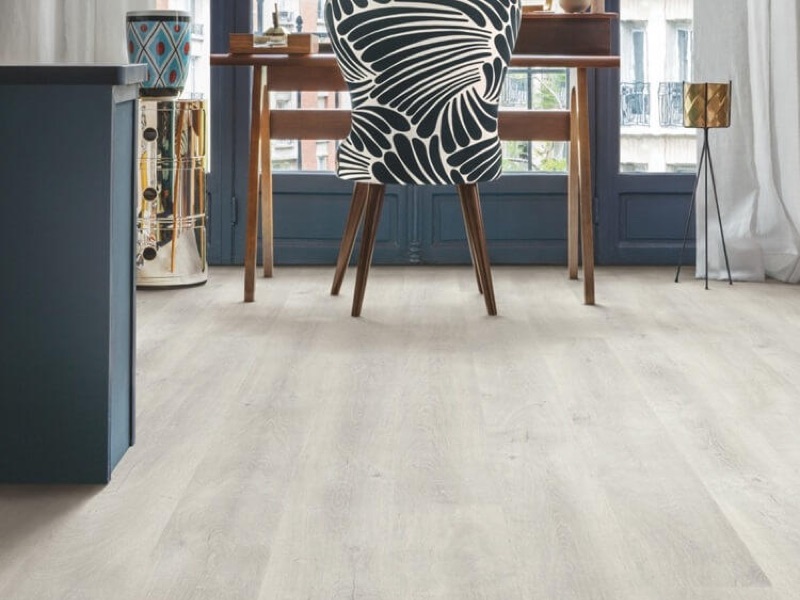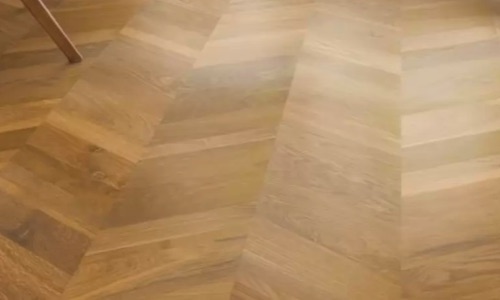 How is Quick-Step laminate made?
All Quick-Step laminate consists of four layers:
A transparent, wear resistant overlay which is water and scratch resistant
A design layer: this forms the basis of the look of your floor, usually a high-resolution photograph of wood, tiles or slate
HDF core – this is water resistant and extremely durable
A balancing base layer which works to balance the flooring board so it doesn't bend, cup or bow during installation.
Why should you choose Quick-Step?
Quick-Step laminate can be used in every single room in your home, including kitchens and bathrooms when the waterproof warranty (Hydroseal) option is chosen. It's easy to clean, easy to install and highly durable, so it is perfect for those high traffic areas or if you have small children or pets. If any of your family suffer with allergies, this laminate is a fantastic option because there are no places for dust or other particles to become trapped.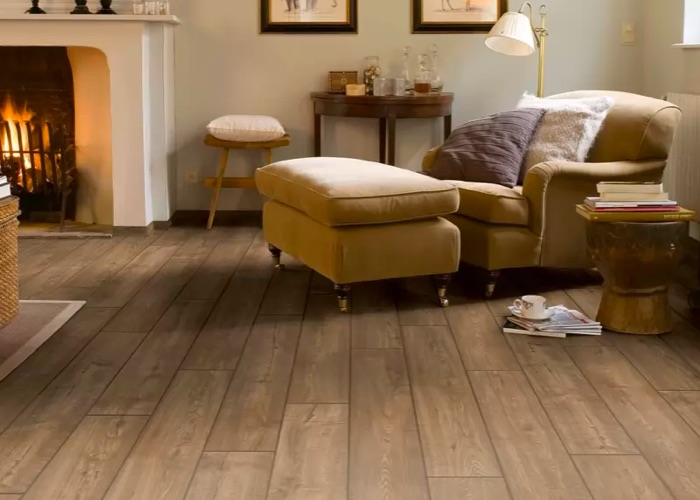 Installation
Quick-Step are the most well-known brand of laminate flooring for good reason. All of their laminates have a distinctive Uniclic system which makes fitting extremely straightforward, even for those new to fitting floors. There is no need for nails, screws or glue so any DIY enthusiast (or even those who are not particularly DIY-lovers) are bound to fall in love with the simplicity and ease of fitting this product.
Alternatives to Quick-Step laminate
If you are after an alternative to laminate, Quick-Step also offer a range of beautiful hardwoods and luxury vinyl flooring. Take a look at some of their stunning hardwoods here, available in a choice of colours and effects:  If you're after the look of wood but after something warm and soft to walk on, Quick-step Livyn could be just for you:
Go ahead and take the next step in getting the floor or your dreams
If you'd just like some additional advice, pop into our Leeds branch or give us a call on 0113 275 2599
Get in touch