Woodworks by Ted Todd
Woodworks by Ted Todd floors is Ted Todd's collection of supreme products. With ten individual ranges that each offer their own unique tones and detailing you can tell the Ted Todd wanted to create luxurious products with characteristics that can't be found anywhere else. With Ted Todd already providing excellent quality solid and engineered wood products, you can expect an extra level of attention to detail in the Woodworks range.
The Woodworks collection pride themselves on the skills they have acquired from restoring antique floors and applying them when creating their new wood floors. As Ted Todd say themselves "We make no apologies for the fact that we regard our handmade floors as a cut above the rest.", and we completely agree. So, for truly unique, innovative and extremely high-quality and hand made wood flooring take a look at the Woodworks collection by Ted Todd.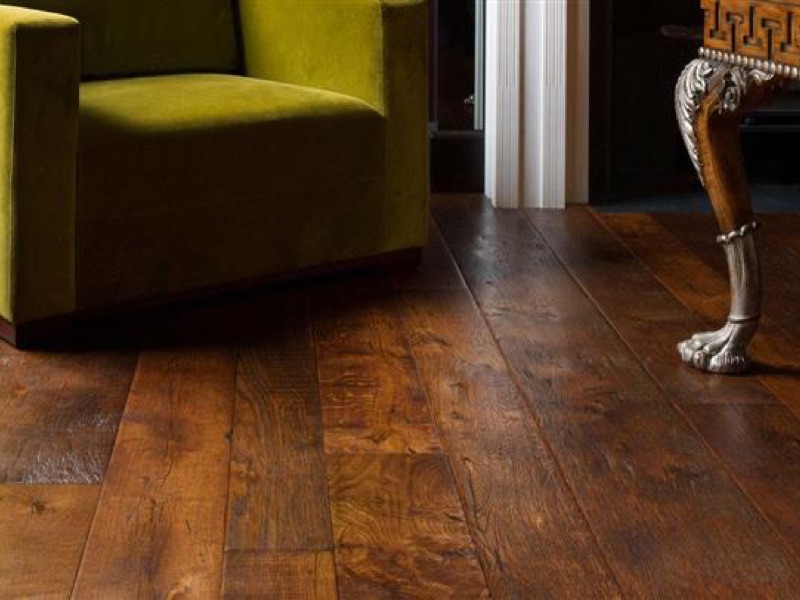 If you want to enjoy the natural look in your home with stunning wood flooring, then its renowned makers Ted Todd you'll want to consider. If you want the added benefit of floors that are uniquely you with bespoke wood flooring, then you need Woodworks by Ted Todd.
Our collaboration with Ted Todd gives you the opportunity to enjoy the choice of a wealth of finishes, features, colours and profiles with the Ted Todd Woodworks collection. Choose from 3 exquisite portfolios: reclaimed, antique or new wood floors. Let's take a closer look at each of them now.
Reclaimed
Reclaimed wood floors bring a piece of history into your home, with the added benefit of being kinder to the environment as they are given a new lease of life. These floors are carefully selected by the Ted Todd restoration team and, if they make the grade, are then lovingly restored by their craftspeople. Within this collection are the exclusive Rare Finds floors, which date back hundreds of years, many of which began their use in far away countries. These include wood from the Old War Office and teak floorboards from former homes in the Dutch East Indies.
Antique
The beauty of antique wood is hard to put into words. Its story sits within its grain and is brought out with careful restoration by Ted Todd craftspeople. This portfolio includes 17th and 18th elm and oak floors, carefully engineered to work in modern homes with underfloor heating.
New
New wood floors by Ted Todd are crafted in their Cheshire workshop from sustainably sourced wood. Pick your style, from modern, sleek planks for a subtle look to detailed parquetry that draws the eye. The options are endless, the finish is timeless. Whichever wood floor you choose, reclaimed, antique or new, with Woodworks by Ted Todd, you can rest assured that every plank, tile and piece is carefully crafted and never rushed in its production. Finishes and treatments are left to naturally air dry. These floors take time to create but are built to last.
To find out more about Woodworks by Ted Todd
Get in touch with our flooring experts today.
Get in touch